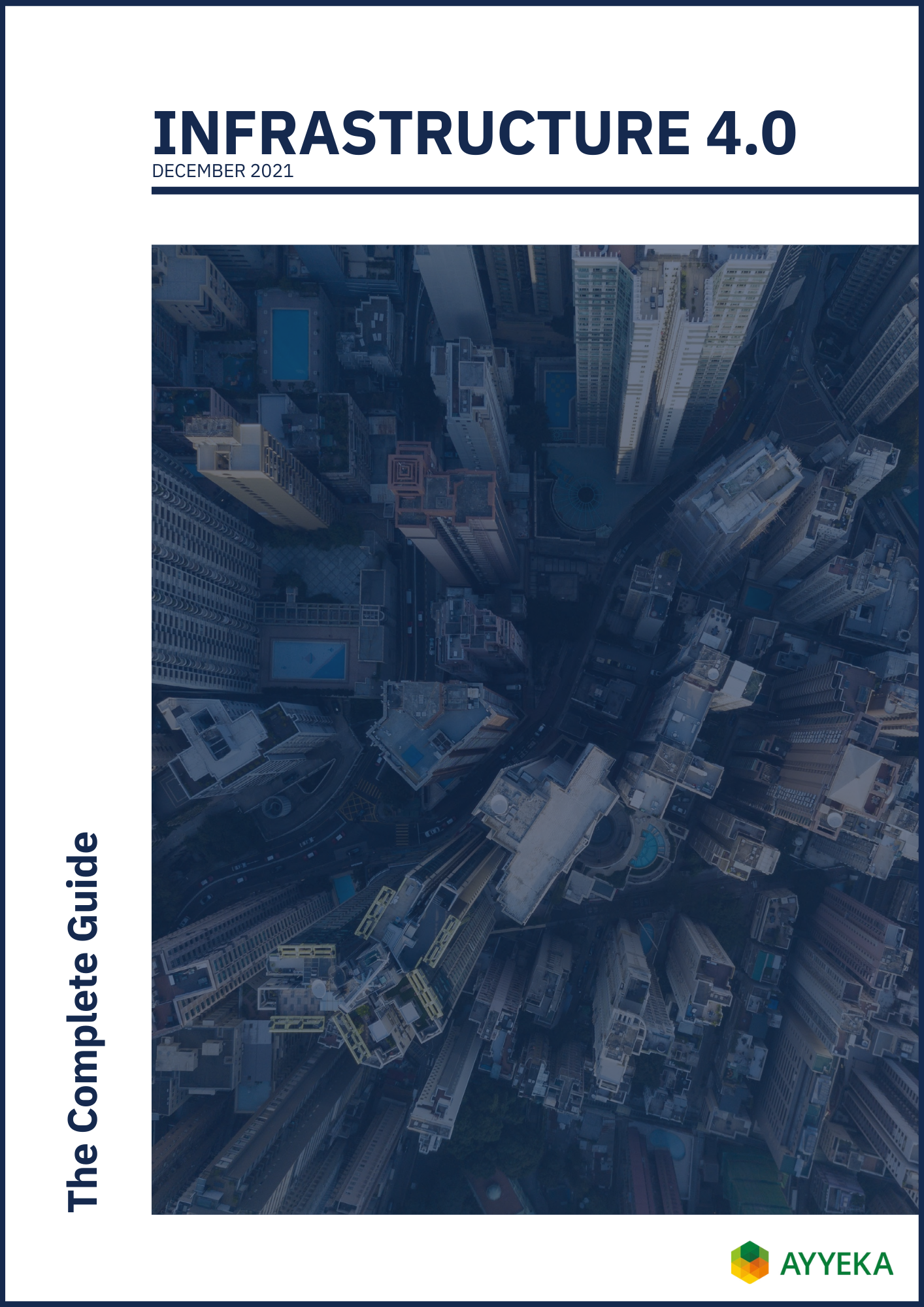 White Paper
Infrastructure 4.0: The Complete Guide
What's Inside?
Infrastructure 4.0 is the digital and technological transformation of infrastructure. A World Economic Forum initiative, infrastructure 4.0 makes critical infrastructure more reliable, sustainable and safer for communities. In this guide, we will investigate the concept of infrastructure 4.0 and its implementation. We will look at:
What is infrastructure 4.0 - providing an in-depth definition to understand what we mean when we say "infrastructure 4.0".

Infrastructure 4.0 vs. industry 4.0 - an explanation of what each of these terms means, the differences and how they complement each other.

Applications of infrastructure 4.0 across verticals - how infrastructure 4.0 manifests across sectors including water, wastewater, energy, environment and smart cities.

Benefits - how and why infrastructure 4.0 promotes resilience, adaptability, sustainability, digitization, satisfied citizens and public safety--all while reducing inequality.

Challenges - how to manage and overcome challenges in data creation, management and utilization.

What's next for the world? What can policy makers do?